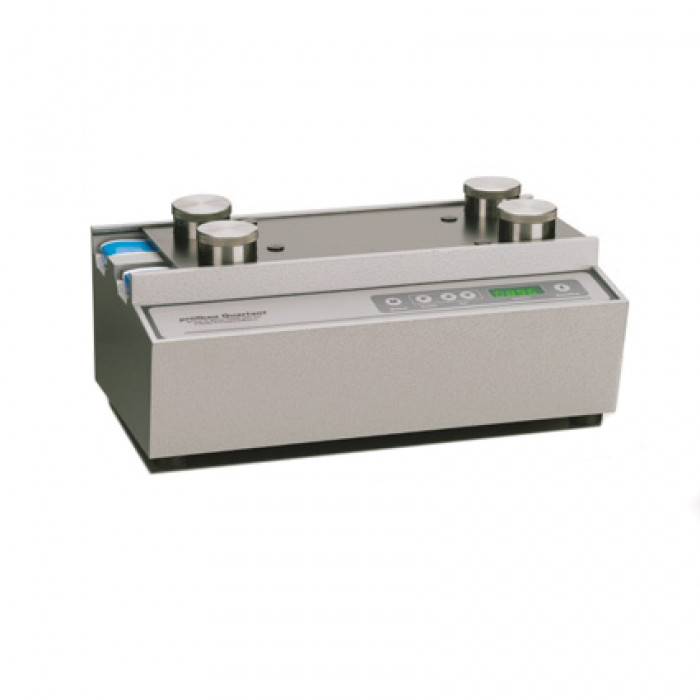 Quartant Abrasion Tester
 Article number: 530.000.000
Rub resistance largely determines the suitability of printed matter, folding cartons, brochures, newspaper wrappers for further processing, and mailing or other purposes. It is influenced by certain properties of inks, paper, paperboard, plastic foils, spray powders, and dampening liquids. Therefore, tests of rub resistance are vital to printers, processors, manufacturers of ink and substrates and, last but not least, final users.
The Quartant Abrasion is a handy and sturdy instrument for objective and reproducible test results under conditions, which simulate normal stresses on printed products, and is very simple to operate.
Choose the combination: 115 or 230V, 50 or 60Hz
| | |
| --- | --- |
| Weight: | 25kg |
| Dimensions(L x W x H): | 0cm x 0cm x 0cm |
| Model: | 530.000.000 |
| Standard delivery time: | 1-2 weeks |
If you have any Query or Order?